Charities
We strongly believe in giving back whenever possible. For years we have hosted our very own contest, "The Bloomie Awards," where we post all of our weddings for the past year and everyone can vote for their favorite via or blog and Facebook. The winners of this award win $100 for themselves, and another $100 to the charity of their choice.

We will be donating 5% of all wedding deposits to Sparrow's Nest up until May 31, 2014. In addition, since you all seem to love our $5 Minis at the Flower Market so much, we are selling them with feather accents all spring, and will be donating $. 50 for each one sold to Sparrow's Nest as well. These little beauties make lovely little accents for Easter Dinners, Graduation Parties, Communions, Confirmations, and any other spring events that you can think of! Read more about Sparrow's Nest here.



This past holiday season was a very busy one for us, as we hosted one of the Sinterklass Crowns and Branches workshops, right here in our studio! We devoted the entire day to the children and parents of Kingston and surrounding areas as they created the most beautiful crowns and branches to carry in the annual parade. We also provided a number or wreaths and trees to the silent auction. Much of our holiday rental props were donated to the event as well. We were more than delighted to participate in such a joyous event, and had a terrific time meeting so many wonderful people!!!


We also have some of the most generous and giving couples as our clients, who often ask us to donate their florals to charities after their weddings. Very few things give us more pleasure than "recycling" the beauty of a wedding! Below are some of the lucky recipients of florals in the past from us.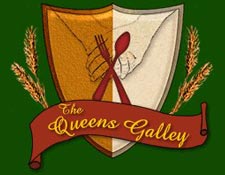 If you are a charity, nonprofit, or fundraiser interested in partnering with A Night in Bloom or the Flower Market at A Night in Bloom, please contact us so we may begin the process. We try our best to select only a handful of charities and nonprofits each year so we may really focus on these causes and help them to raise as much funding as possible.